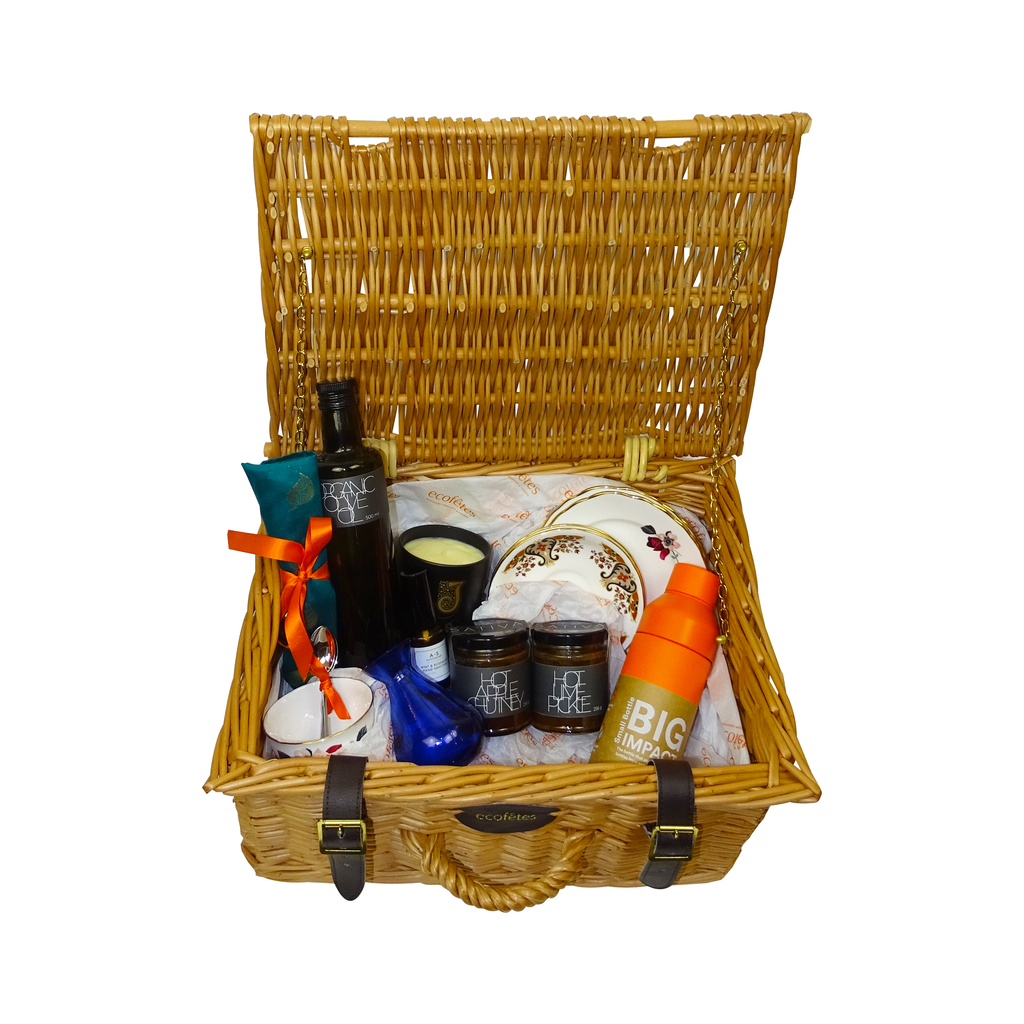 "Tea For Two" Bespoke Eco Hamper
Details
Our new season "Tea For Two" eco picnic hampers!
The hampers are hand made in England with faux leather straps, then filled with handpicked vintage teacups, saucers & plates, our Ruby collection upcycled silk sari napkins, Sativa organic olive oil, hot chutney & pickle, natural hand sanitiser, Jo Wood organic scented candle & Ecofêtes x Ocean Bottle flask made from recycled ocean plastic, the purchase of which removes 1000 plastic bottles from the ocean (available in Forest green or Sun Orange).
Available to order. Prices start at £270
Please email us at info@ecofetes.com for more information.