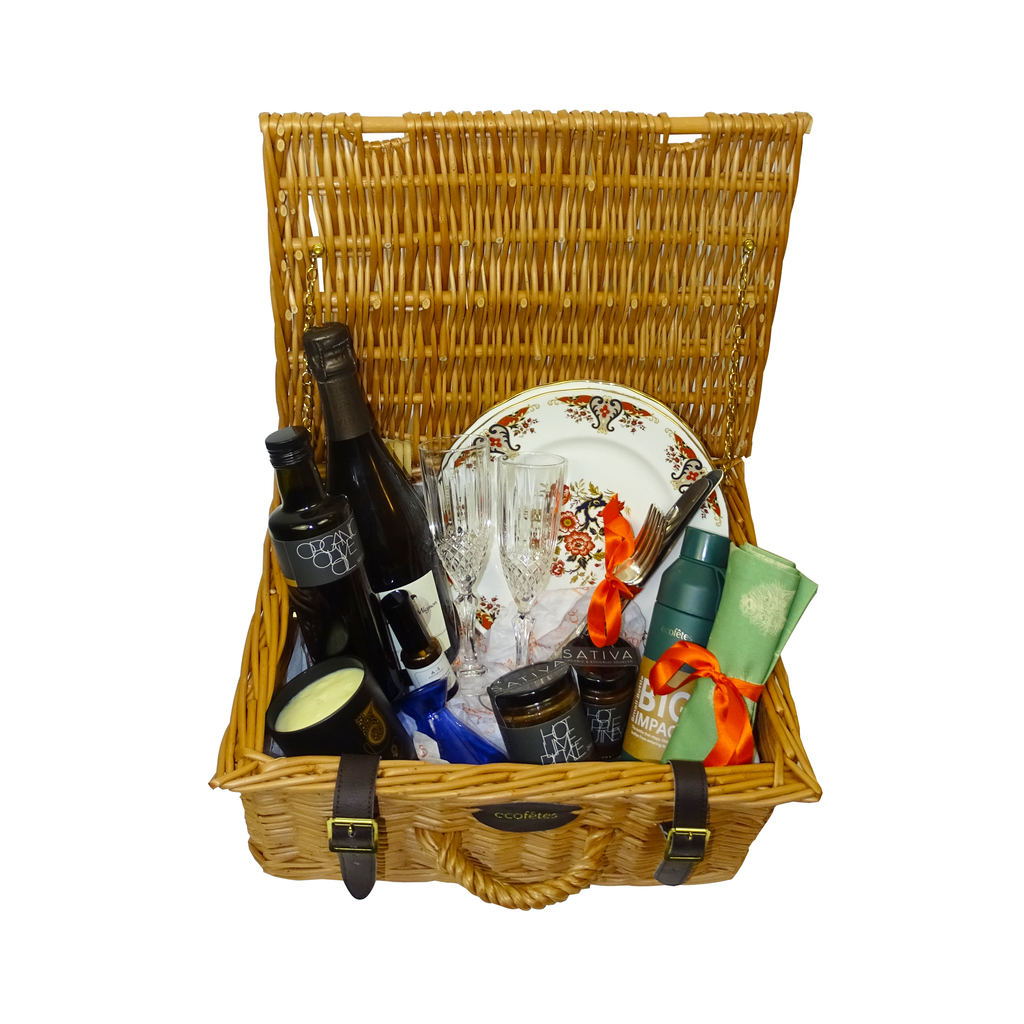 "Champagne for Two" Bespoke Eco Hamper
Details
Our new season "Champagne For Two" eco picnic hampers!
The hampers are hand-made in England with faux leather straps, then filled with handpicked vintage champagne flutes, plates & cutlery, your choice of either Ruby collection upcycled silk sari or organic cotton Alfie print napkins, Sativa organic olive oil, Sativa hot chutney & pickle, natural hand sanitiser, Jo Wood organic scented candle & Ecofêtes x Ocean Bottle flask made from recycled ocean plastic, the purchase of which removes 1000 plastic bottles from the ocean (available in Forest green or Sun Orange). As well as a bottle of organic, biodynamic, lunar cycle Champagne.
Available to order. Price £270
Please email us at info@ecofetes.com for more information.