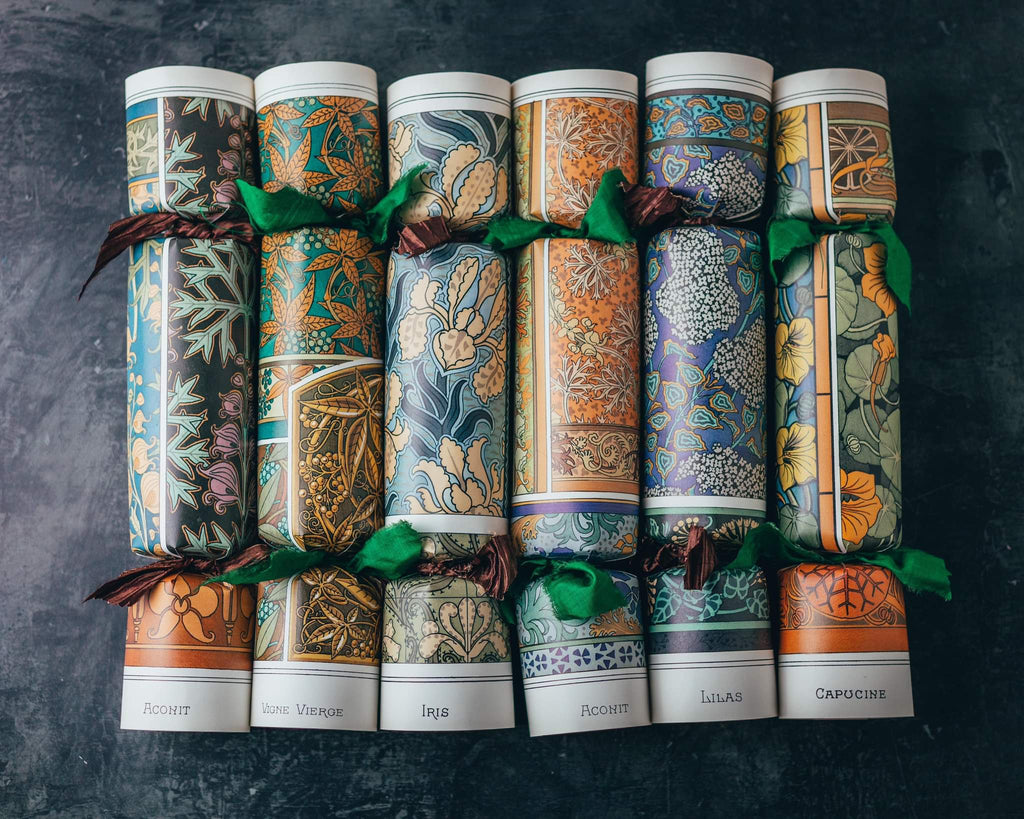 Eco friendly handmade, plastic free crackers in Floral
Details
Eco-friendly plastic free crackers, handmade by Ecomagpie exclusively for Ecofêtes using the pages of beautiful old books.                                                                          Each box of 6 crackers is filled with a selection of gifts including a Kilner jar, cookie cutter, beeswax food wrap, finger puppet, vintage tea spoon, cork screw, mini salt and pepper shakers, vintage butter knife, Christmas tea, gold crowns, jokes and handmade chocolate orange/caramel fudge* 
*Fudge contains either sugar, butter, cocoa powder, UHT Milk & natural orange extract or caramel, butter, UHT milk, natural caramel flavours. 
The image of contents is an example of the gifts you will find in the crackers. As the contents are handpicked they can slightly vary.
Cracker Safety Warning: These crackers cannot be sold to children under 12 and are not suitable for children under 3. Do not remove the snap or pull outside the cracker. Store crackers in a cool, dry place away from naked flame. Pull both ends at arms length, firmly and sharply, away from eyes and ears. 
The vendor accepts no liability claims arising from the use of the crackers or their contents.