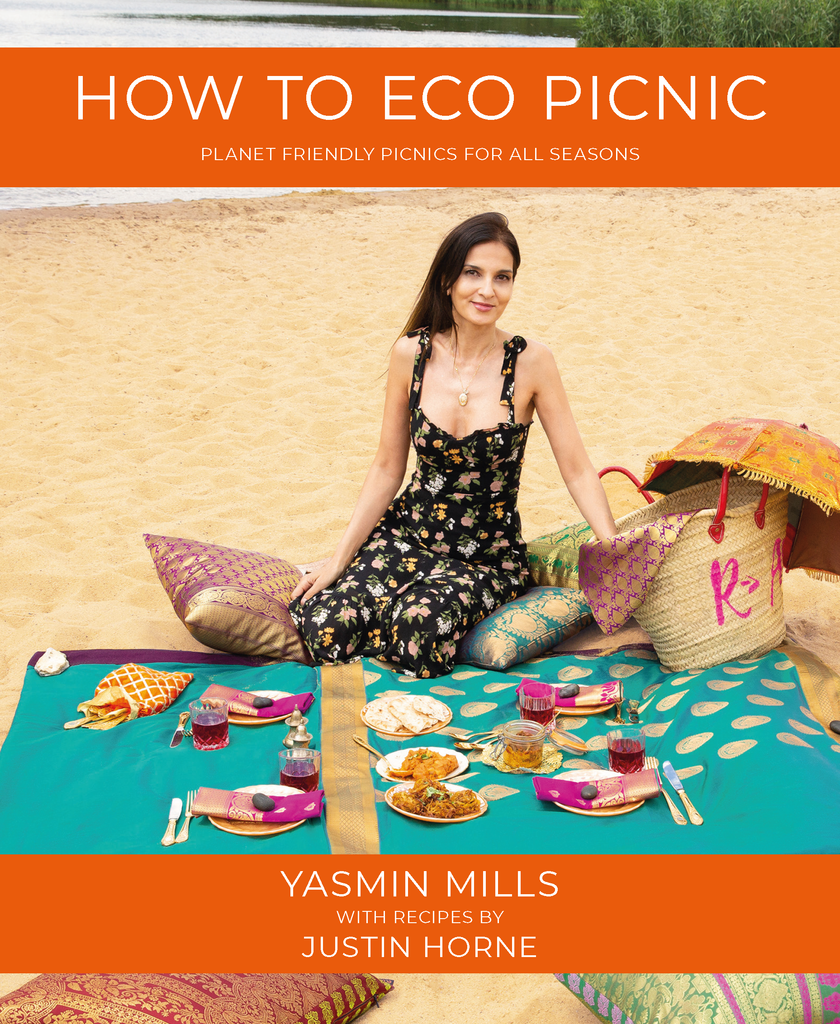 HOW TO ECO PICNIC - Planet Friendly Picnics For All Seasons
Details
HOW TO ECO PICNIC is written by Ecofêtes founder and eco-event organiser, Yasmin Mills. The book is full of planet friendly picnic preparation and styling tips, as well as guides to alfresco dressing, finding the best locations and champagne for your picnic from Yasmin.  Along with delicious organic, vegetarian recipes from eco-chef Justin Horne.  
All profits from the sale of this book will go to the Lady Garden Foundation to support their work fighting Gynaecological Cancer. As the Foundation's co-founder Tamara Beckwith Veroni put it 
"Never underestimate the magic of a picnic."
 
Never has there been a better time to make any meal as enjoyable as possible. An eco picnic can not only turn a simple lunch into a culinary event that lifts your spirits, but one that is healthier for the planet. Green entertaining that can add theatre to a simple dinner for two at home or family Birthday celebration in the park. The secret to a more healthy, sustainable and zero-waste picnic is not only in the choice of food you eat, but in the preparation. You may want to try every scrumptious recipe in the book or just one, grab the rest from your local deli and concentrate on making your picnic setting a spectacular eco-lux show stopper! You can take the elements you need from the book.
 Enjoy!